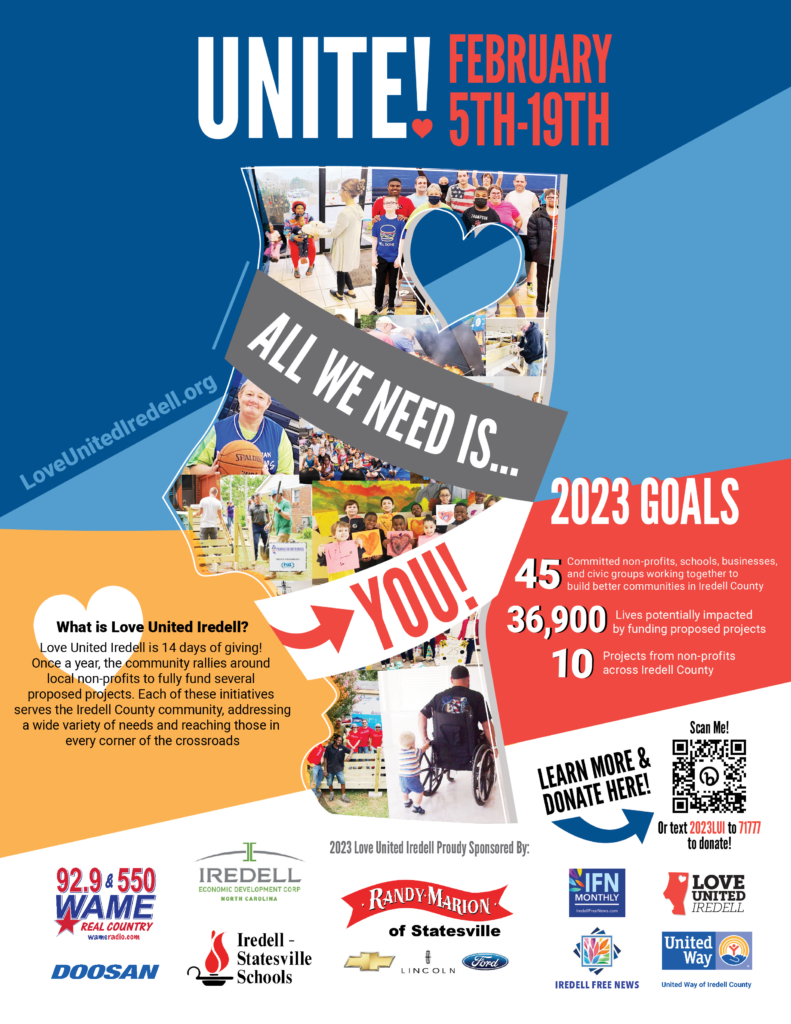 Love United Iredell
Love United Iredell is a powerful 14 day fundraiser that unites a community around local causes and nonprofits.  Love United Iredell is a great way for nonprofits to educate the community on their mission, sending home the message on why it is important to connect to a local nonprofit. Ultimately this impacts numerous lives within our county!!!
This year, our goal is to engage the entire county on a deeper level so that long-term relationships can be built and fostered.  Ultimately, by deepening the relationships this means a greater potential to have individuals involved in your mission!
Love United Iredell plans to again pair-up numerous companies, civic clubs, schools and even churches to "adopt" a non-profit during the month of February.  For example:  different classrooms/departments could host a friendly competition to bring in the most boxes of cereals or host a penny wars competition.  Proceeds and goods go directly to the adopted nonprofit and support local residents in their pursuit of health, education and/or financial stability.
All nonprofits will be participating in a media campaign blitz February 5-19th.  United Way of Iredell County would love to have local non-profits involved with missions surrounding education, financial stability or health involved.   Please help us to fully fund all of the selected  agencies, so that they are able to influence as many lives as possible!